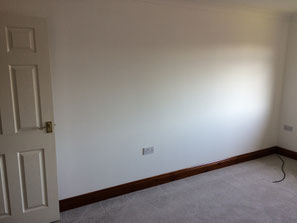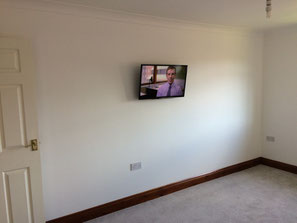 This room had already been decorated to a high standard and new carpet laid. We got the call to mount a new TV onto the wall without seeing any cables and without making any mess. If push came to shove, the client was happy to conceal the cables in trunking.
We began by covering the area and fixing a plastic sheet to the skirting to catch any dust. The TV was then mounted on the wall with a tilt bracket. We managed to go one step further and hide all cables in the cavity of the wall making for a very neat and tidy install.
Once we had finished the client was pleased and has booked us to do a second room in the future. 
---