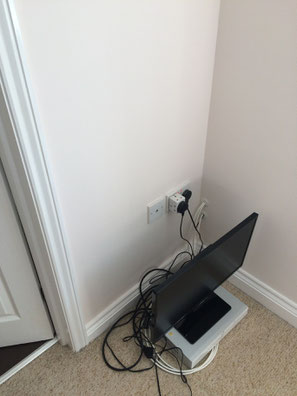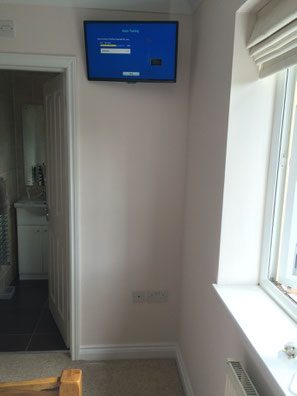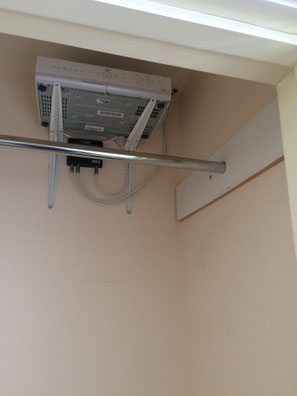 The brief here was to mount the TV on the wall with the sky box but somehow loose the cables if possible.
After discussing various options with the client we came up with the idea of installing the sky box in a wardrobe across the room meaning the TV was the only unit on show but still with the ability of controlling the sky.
We got to work immediately, installing the TV up high and installing the sky box in the wardrobe. A remote control eye mounted behind the TV gave fluid control of the now out of site sky box.
The client was very pleased with the end result and the neat and tidy way in which the work was carried out freeing up the floor area for easier access around the bedroom.
---